It's a well-known fact that the Côte d'Azur is packed with luxury properties. Ramatuelle stands out in particular amongst all the various towns and villages where these highly desirable residences are to be found. Its exceptional geographical location and unique character make it an ideal town for investing in luxury property.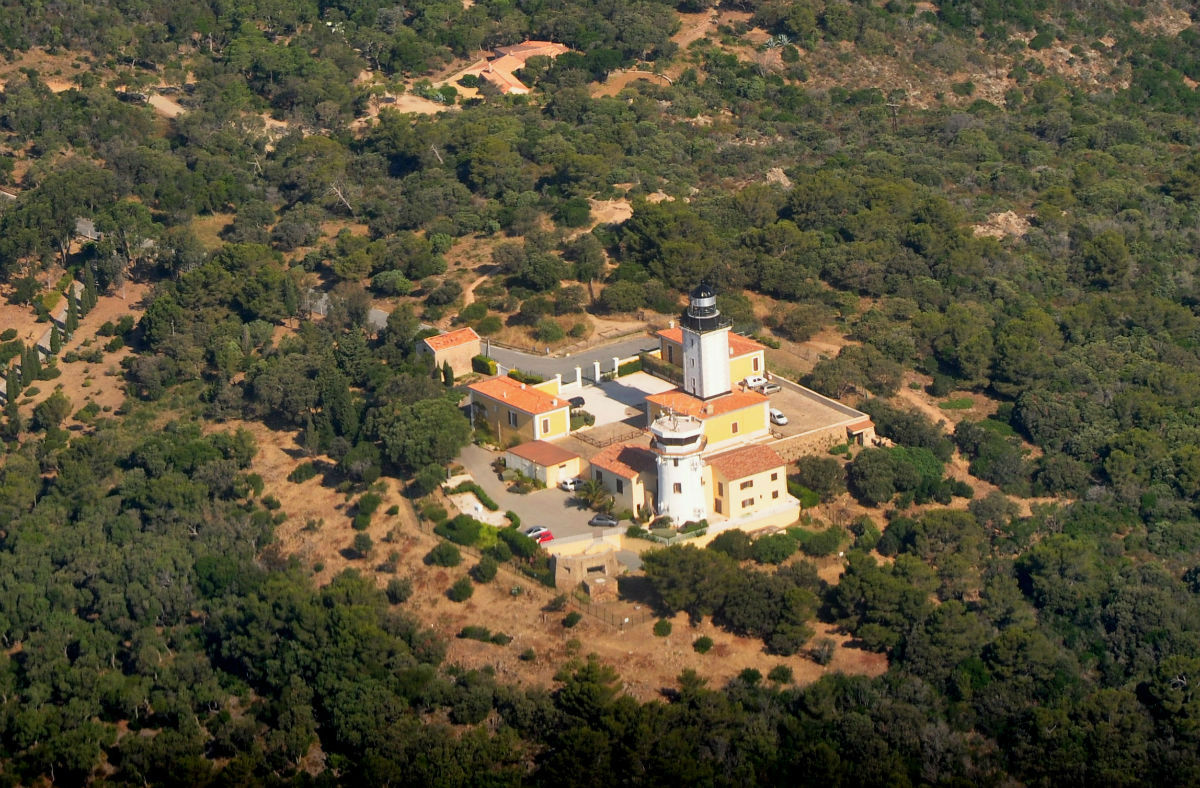 A close look at the town of Ramatuelle
Extending over more than thirteen and a half square miles, Ramatuelle sits perched at an average altitude of 226 feet above the Mediterranean. The town has various different facets that attract and win over investors.
On the one hand, there's the picturesque medieval village standing over 400 feet up on the foothills of Paillas hill. This vast space comfortably ensconced in a natural setting overlooking the bay, and the atmosphere that reigns there contrast with the exuberance of the coast. From the narrow alleyways to the historic buildings, every detail contributes in some way to the charm of Ramatuelle, the centre of which is laid out like a snail's shell.
A blend of beach, leisure activities and gastronomy
Ramatuelle is reputed for its extraordinary Mediterranean landscapes and scenery. Pempelonne is especially famous for its secret hidden coves and extremely fine sand. Here and there, steep cliffs descend all the way down to the variegated blue-toned sea.
Another very popular place in the area is Plage d'Escalet beach, especially with the family friendly atmosphere it offers. Lovers of peace, tranquillity and leisurely relaxation will enjoy the quiet calmness of Bonne Terrasse, which lies not far from the beach at Pampelonne.
There are steps leading down to this little piece of paradise, which forms an arc over 300 feet long. About 40 minutes' walk away you'll find the Cap Taillat peninsula, the flora and fauna of which are impressively beautiful. This conserved area belonging to the Conservatoire du Littoral (a French coastal protection agency) serves as an accessible haven of peace and quiet for the inhabitants of Ramatuelle.
And then there's also the white, sandy Plage de la Douane beach, from which there are very beautiful views of Cap Taillat peninsula to be had. This, then, is the idyllic setting in which you're getting ready to purchase your next residence.
The Côte d'Azur in general plays host to a large number of cultural and sporting events. Ramatuelle is no exception to this rule, with its calendar packed full of events throughout the year. In addition to the regular organised festivities, it's also possible to enjoy the pleasure of water-based activities, explore the built heritage, and experience all the thrills and excitement of the local nightlife. In other words, boredom simply does not exist in this town; yet it's also a place highly suited to a daily life lived in quiet luxury.
In this town generously nourished by the sun, fruits and vegetables have a tendency to produce incomparable flavours. The olive tree is considered sacred, an inexhaustible source of delicious delicacies to incorporate into your daily diet. Ramatuelle is also essentially a 1,850 acre vineyard. The grapes are harvested by hand, with the moon sometimes providing the main source of light and illumination.
Traditional authenticity is therefore the order of the day, and the wines resulting from it are of an excellent quality. The flavours and aromas are undeniably racy, and the colours augur well for a tasting experience replete with touches of refinement. The traditional market held at Place de l'Ormeau square every Thursday and Sunday makes for a special event to attend, complete with olives and their derivatives, wine and other fresh local produce.
Should you opt for an apartment or a villa in Ramatuelle ?
There is a particularly rich range of properties available in the area, with luxury homes making up the lion's share. Apartments and villas both each have their own advantages to offer. The choice therefore depends mainly on your particular lifestyle.
Apartments tend to be constructed on one level, which makes it easy to get quickly from one room to another without having to take the stairs. Where size is concerned, apartments range from a few hundred square feet to a few thousand square feet in area. There is therefore a range of options suitable for everyone from single people through to whole families to choose from, with the number of bedrooms and bathrooms varying from one property to the next. In most cases, apartments are housed in distinguished buildings offering an elevated level of comfort.
Most are located in the town centre, making it easier to access local amenities and sites of interest. Top-floor apartments represent an excellent choice as they offer panoramic views out over the surrounding area. This doesn't mean, however, that apartments on other floors don't also have advantages to offer, such as views of a park or a quiet street for example. Depending on the particular apartment chosen, you may also get the benefit of secure private parking. The common areas might include a swimming pool, a large garden or a gym. This is what luxury means in Ramatuelle!

Opting for a villa in Ramatuelle of the kind available from the John Taylor estate agency means offering yourself more independence, as it gives you a property you don't have to share with anyone else. Whether it's something on one level or something with more than one floor, a villa provides several thousand square feet of habitable space. The properties listed in Ramatuelle are constructed on plots ranging in size from approximately 3,000 to more than 200,000 square feet.
This means you get the benefit of private, luxury features such as infinity pools, tennis courts, fruit gardens and underground garages. The specific layout will depend on the particular villa you choose, but in every case you can be assured of living in private surroundings suitable for brunches and barbecues and, above all, conducive to complete and utter peace and relaxation. Added to this is the fact that the children will be able to play and enjoy themselves in the garden without the need to keep an eye on them.
No matter whether it's apartments or villas your prefer, you can easily find properties offering breathtaking views of the sunset in the Ramatuelle area. You also have the prospect of choosing between investing in a property located very close to the Gulf of saint-Tropez or one on the side close to the green, verdant hills. The choice of whether to go for the convenience of a luxury apartment or the gentle, relaxed privacy of a villa is up to you.
Welcoming and fascinating, Ramatuelle is a town that lends itself well to investment in luxury property. The choice of options available is extremely wide, which gives you the guarantee of easily finding something suitable for your requirements. The golden rule is to go for an apartment or villa in which you feel genuinely comfortable and at home.