Every home has them: utility boxes, heat pumps, air conditioning units, wires, etc. that are an eyesore on an otherwise beautiful property. These things are necessary to have and they make our lives much easier and more comfortable.But, it doesn't mean that we have to put up with their ugliness. If you have any such devices that you want to hide in order to enhance your home decor, read on to discover a few simple and effective strategies to hide the ugly stuff around your house underneath beautiful and unique decorative accessories.
Hide your router in a storage box
A router is something that you absolutely cannot do without in today's world. But it can seem out of place in your nice home decor, with its many wires and cords protruding from various orifices. You'll have a hard time trying to make this device go with the rest of your interior style, which is why it's a great idea to use a storage box and other home accessories to hide the router.
You can use decorative storage boxes from craft stores to keep your router out of sight while maintaining its functionality and efficiency. These can be shoe boxes, jewelry boxes, or any other type of box that you find visually appealing. Alternatively, you can decorate the box yourself, using pieces of lace, material, or construction paper.
You can keep this box anywhere you like, as long as it's centrally positioned to allow it to broadcast to your entire home. Just remember to first cut out the holes for the wires and ventilation. This simple DIY tip can help you keep your home looking great. You get all the electronic efficiency of your router without the eyesore of a large, unsightly device messing with the decor.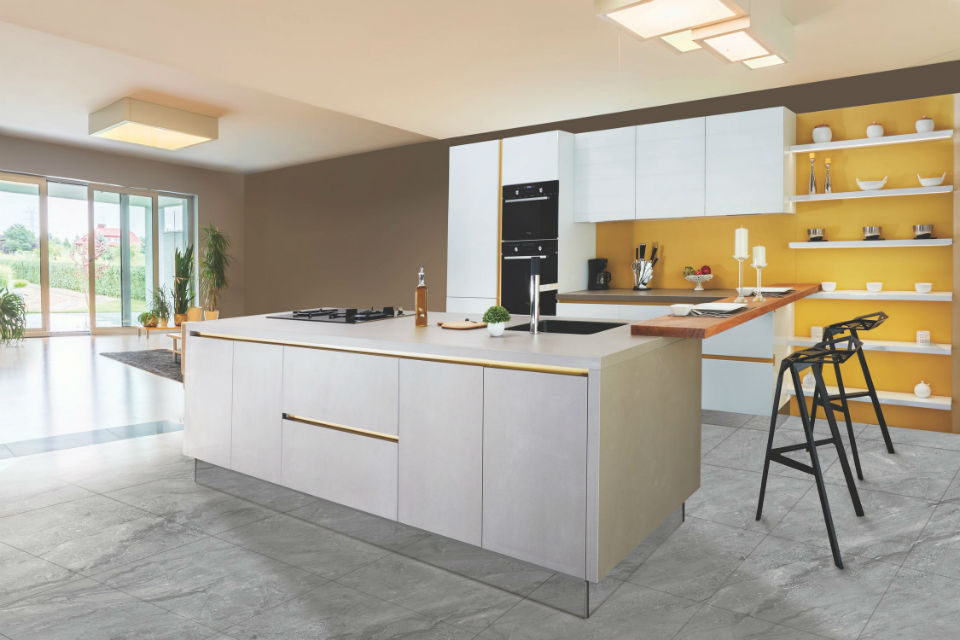 Conceal wires
Unconcealed wires can have a massive effect on your home's aesthetics, and if you want to downplay their visual impact so they won't disturb or hamper the flow of your home's interior decor, a quick trick is to use a cable organizer to keep everything in order. You can also use hooks and baskets as a means of drawing the wires away from people's eyes.
The hooks make the wire follow the shape of the furniture so that it stays out of sight entirely while attaching a small basket to the underside or the back of your furniture helps to avoid having to keep wires, chargers, and plugs directly on the floor. You can also create a 'charging station' in a drawer if you want to keep the family's very many chargers out of sight.
There are many ways of hiding wires, cables, and cords to make your living space clean and clutter-free, but if you really have no way of hiding the cords, then simply turn them into something beautiful. For instance, if you have thick cords hanging over a nail on the wall, you can simply add Bob Marley's picture under the nail, and the cables become his 'hair'.
Buy an AC Cover
There are many home parts that offer a lot of use without any visual appeal. One such item is an air conditioning unit. If you have one installed outside your home, then you know the pain of living with a massive eyesore in your yard. The good news is that there are many ways you can disguise this unsightly device.
For one thing, you can buy an AC cover. These days, there are tons of different designs and styles for you to choose from each of which is designed to match your current decor. There are canvas AC covers, wooden AC covers, aluminum AC covers, and even faux shrub AC covers. You can opt for the best one to match your current outdoor surroundings so that your air conditioning unit stays out of sight underneath a beautiful cover.
In addition to being aesthetically pleasing, these covers are also designed to offer your unit the ultimate protection against the elements during different seasons of the year. This will help to maintain it in proper working order so it's ready for use during those hot, sweltering months when you need it most. Click here for beautiful AC covers.
Custom Drawers to Hide Ugly Stuff
Creating custom drawers to hide some of the ugly stuff around your home is a great idea. It will help to keep all your necessary but not-so-good-looking items away from people's eyes while having them handy any time you need them. For instance, if you have industrial style gadgets and devices like routers, gaming consoles, aerial and satellite cables, and various other home accessories, drawers are the perfect place to hide these and achieve an optimal look for any room.
You can use your kitchen, nightstand, and cabinet drawers for anything, really, from hiding away your pet's lunch or litter trays to keeping shoes out of the way under the stairway, and even as charging stations for everyone in your home. Even steps in your home can be transformed into drawers that not only save space but also keep things within reach yet out of sight.
Another great use for custom drawers is to use them as charging stations where the whole family can charge everything from their laptops and tablets to phones and mobile game consoles. This helps to keep things neat and tidy at all times. Plus, it's nice to always know where your device is when it's charging without having to turn the entire house upside down looking for it.
As you can see, there are tons of ways you can hide all the annoying, unsightly, and downright ugly stuff around your home. From routers to wires, cables, and air conditioning units, you can use the tips outlined in this article to transform your home into a clutter-free paradise starting right now.